Star Wars Celebration VI pre-order my exclusive ROTJ artwork!!!!
Here is the link to Acmes preorder site.http://darkinkart.com/star-wars-celebration-vi-artwork/brian-rood/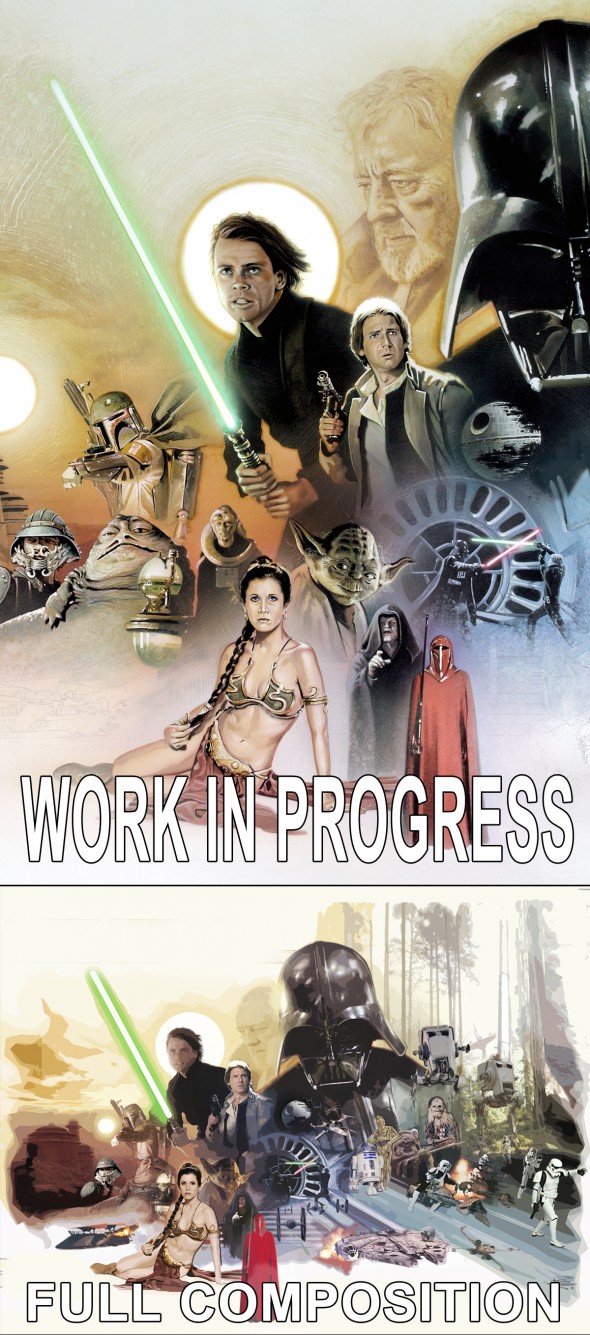 My Star Wars CVI artwork begins pre sales tomorrow. I'm putting the finishing touches on the artwork right now and going to press immediately upon completion. The new ROTJ art is the perfect companion to my sold out Empire artwork from Celebration V.  It is going to be reproduced to the same specs as the Celebration V Empire Strikes Back artwork I did for the 30th anniversary two years ago.  It is one of the best looking pieces of artwork I have done to date and I cant wait to share the finished product with you guys very soon!!!
Here is the link to Acmes preorder site.http://darkinkart.com/star-wars-celebration-vi-artwork/brian-rood/